room divider concept / TEXTURE SURFACE DESIGN
SPA

Client: Room divider design
Artistry: Concept development, texture surface design, pattern design, layout
Website: kenkiriyama.com
The concept illustrates how this elegant pattern integrates perfectly into ambiances of spa and wellness interiors. At the calm space, the surroundings harmonizes in a beautiful reflection with the water.
The artwork design is printed on matte translucent glass, brushed wallpaper, and fibre paper for room dividers. The textures emphasize the decorative, yet simple feature of the zen-like atmosphere.
Special thanks to freediving athlete and yoga/meditation instructor Ken Kiriyama.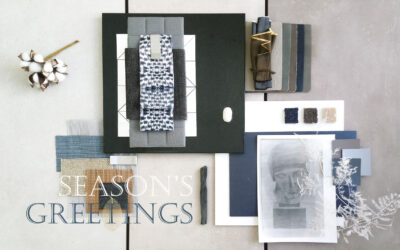 INSPIRATIONAL WINTHER MOODBOARDSeason's Greetings.Copenhagen | Dec. 2022. ARCHITEXTURE.DK would like to thank all business partners, customers, colleagues, networks, and friends for the truly meaningful collaborations throughout the year. The Danish Design Atelier...