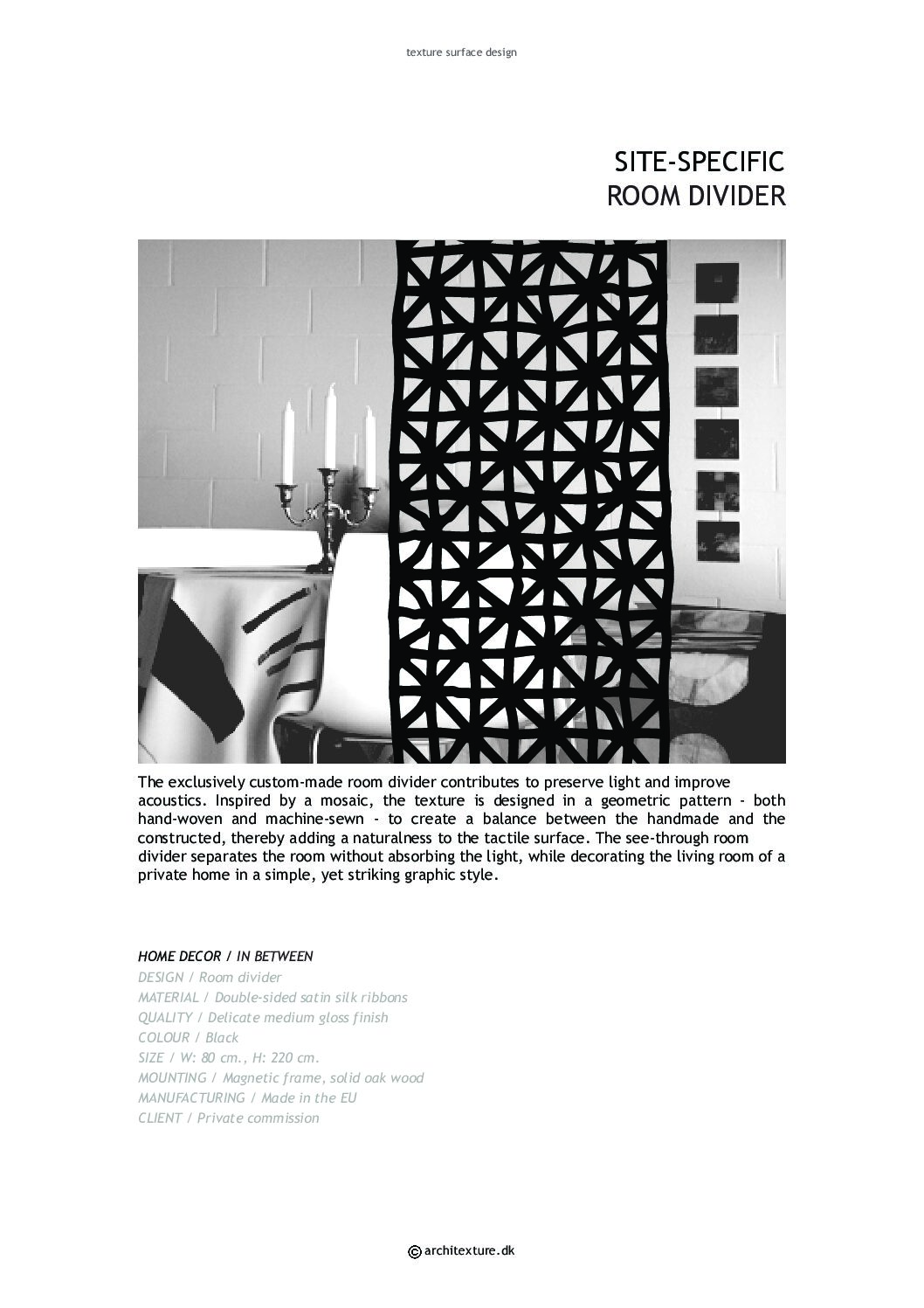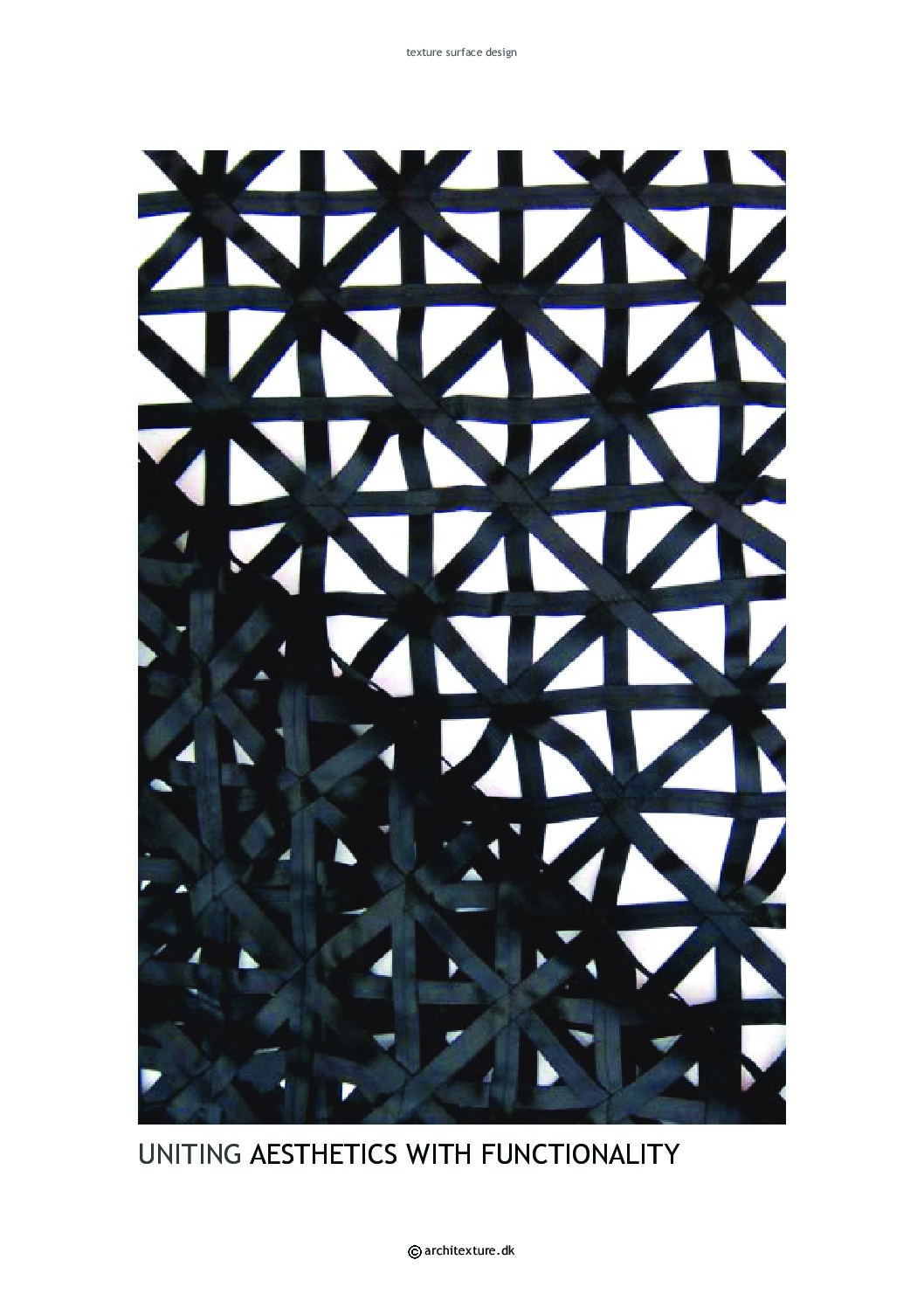 room divider design / TEXTURE SURFACE DESIGN
IN BETWEEN

Client: Private commission
Artistry: Idea development, textile pattern construction, product design, styling
Exclusively made room divider which contributes to better light and acoustics, uniting aesthetics with functionality.
The room divider separates the room without absorbing the light and decorates the living room of a private home in a simple, yet strong graphic see-through style.
The textured pattern design is inspired by a mosaic, constructed and woven by hand in black double sided silk satin ribbons.
Size 80 x 220 cm.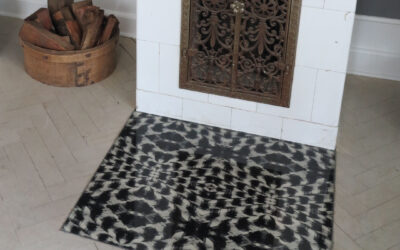 TEXTURE SURFACE ARTWORKKunstsalonen.Copenhagen | 15-17 September, 2023. ARCHITEXTURE has developed a decorative high-end art piece for a fireplace, which you can view when Jeanett Knipschilds opens the door of her private home during Rosenvængets Kunstsalonen. It is a...