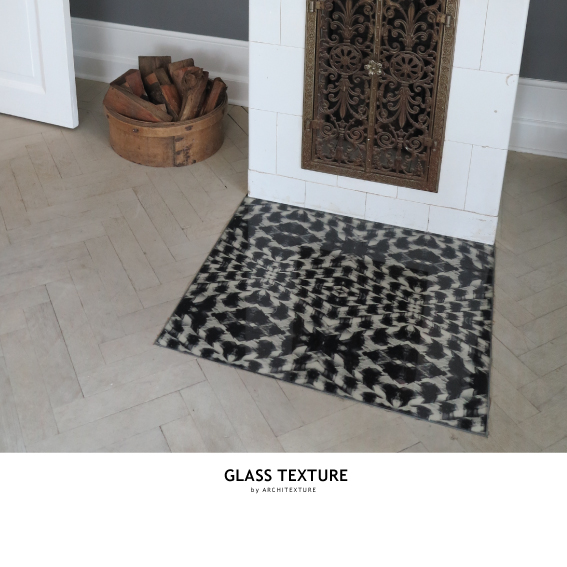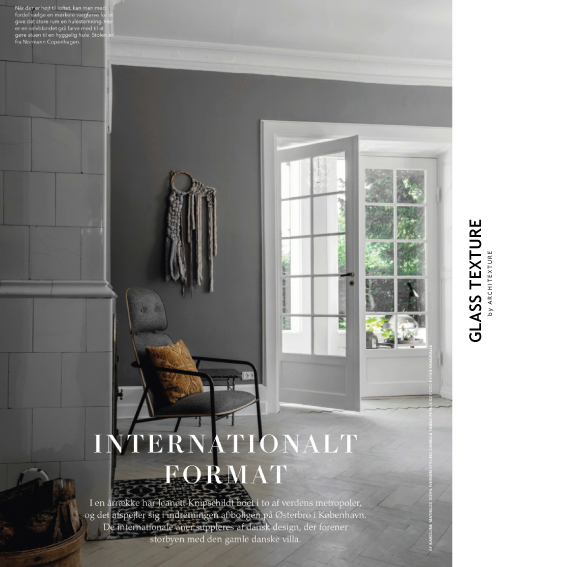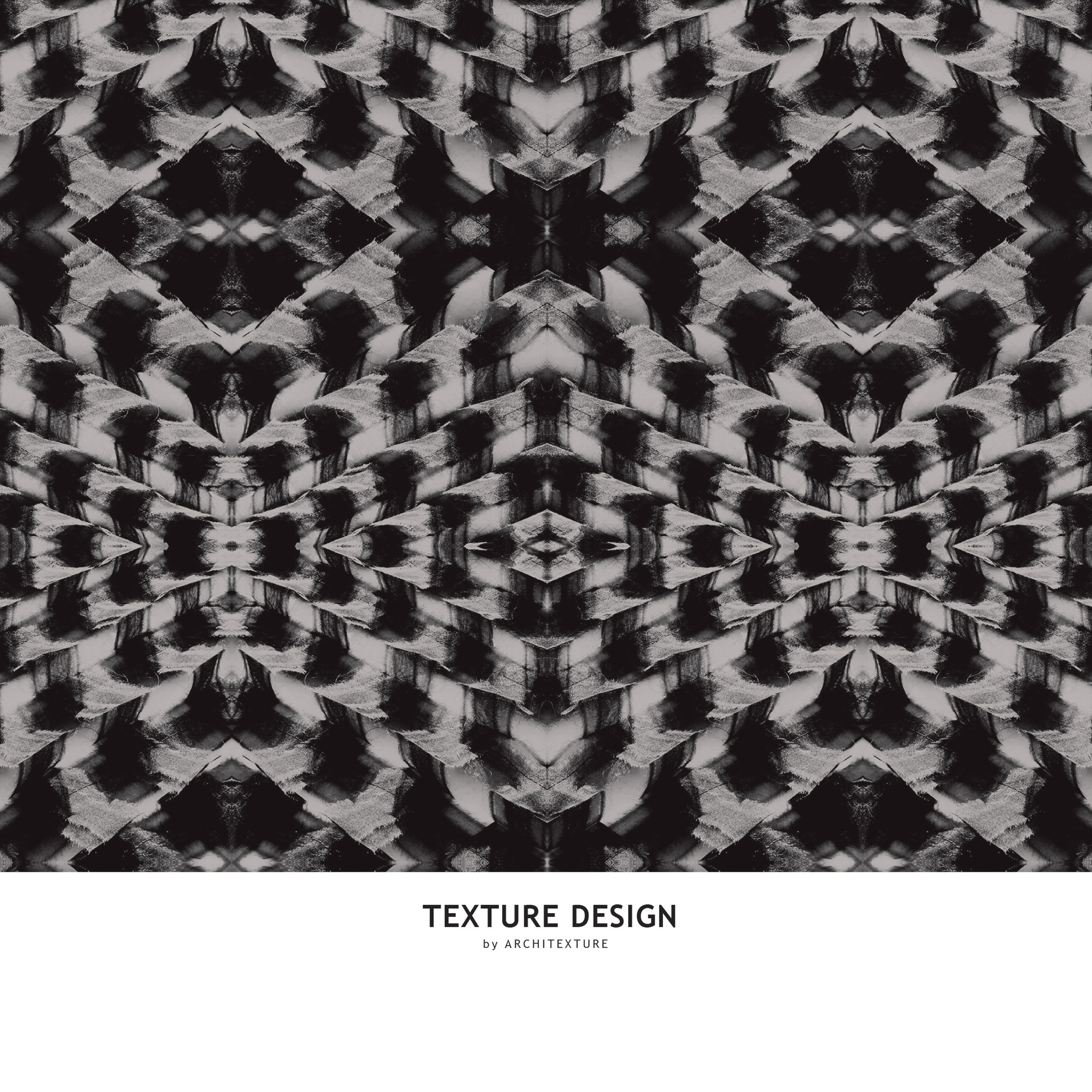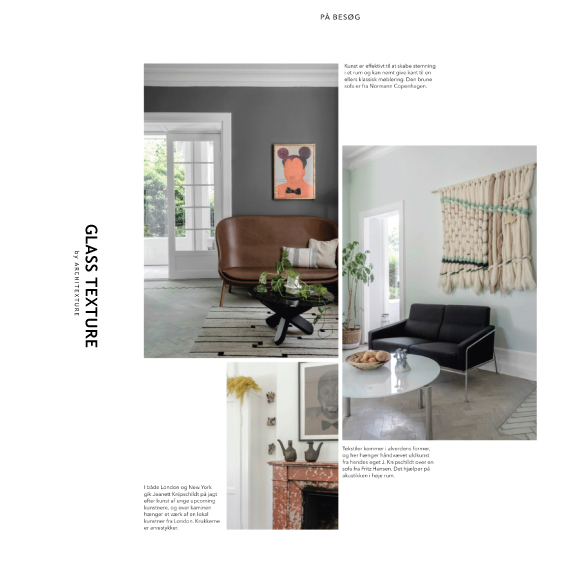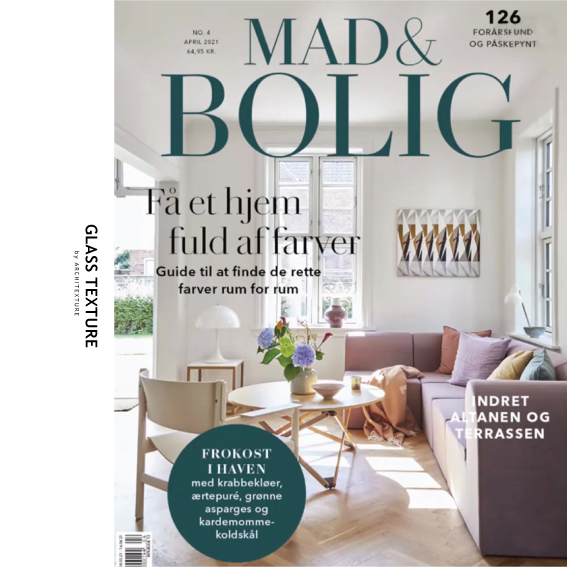 Glass floor decor / TEXTURE SURFACE DESIGN
FORMAT

Client: Private commission
Artistry: Art direction, texture surface design, pattern making, interior design, styling
Website: mainlifestyle.dk
The site-specific art piece is made for a glass decoration by a fireplace in a private home. The textured pattern in shades of grey is created specifically to match the stylish living room interior.
The exclusive artwork is printed on a 5 mm. glass surface in the size of 80 × 70 cm., and placed onto the wooden floor.
The Danish lifestyle, interior, and food magazine 'Mad & Bolig' from Aller Media, has featured the one-of-a-kind design in the up-to-date residential coverage; International Format.
Special thanks to Jeanett Knipschildt.
"For a number of years, Jeanett Knipschildt has lived in two of the world's metropolises – London and New York – and this is reflected in the interior design of her home in Østerbro, Copenhagen. The international ancestry is complemented by Danish Design, which unites the big city vibe with the old style Danish villa."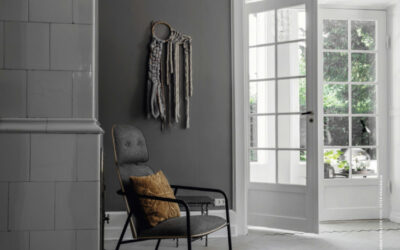 INTERIOR DESIGN ARTICLEMad & Bolig MagazineApril, 2021 The high-end art piece by ARCHITEXTURE is featured in the article 'Internationalt Format' by the Danish interior- and lifestyle magazine Mad & Bolig, no. 4, from Aller Media. The site-specific design, in...