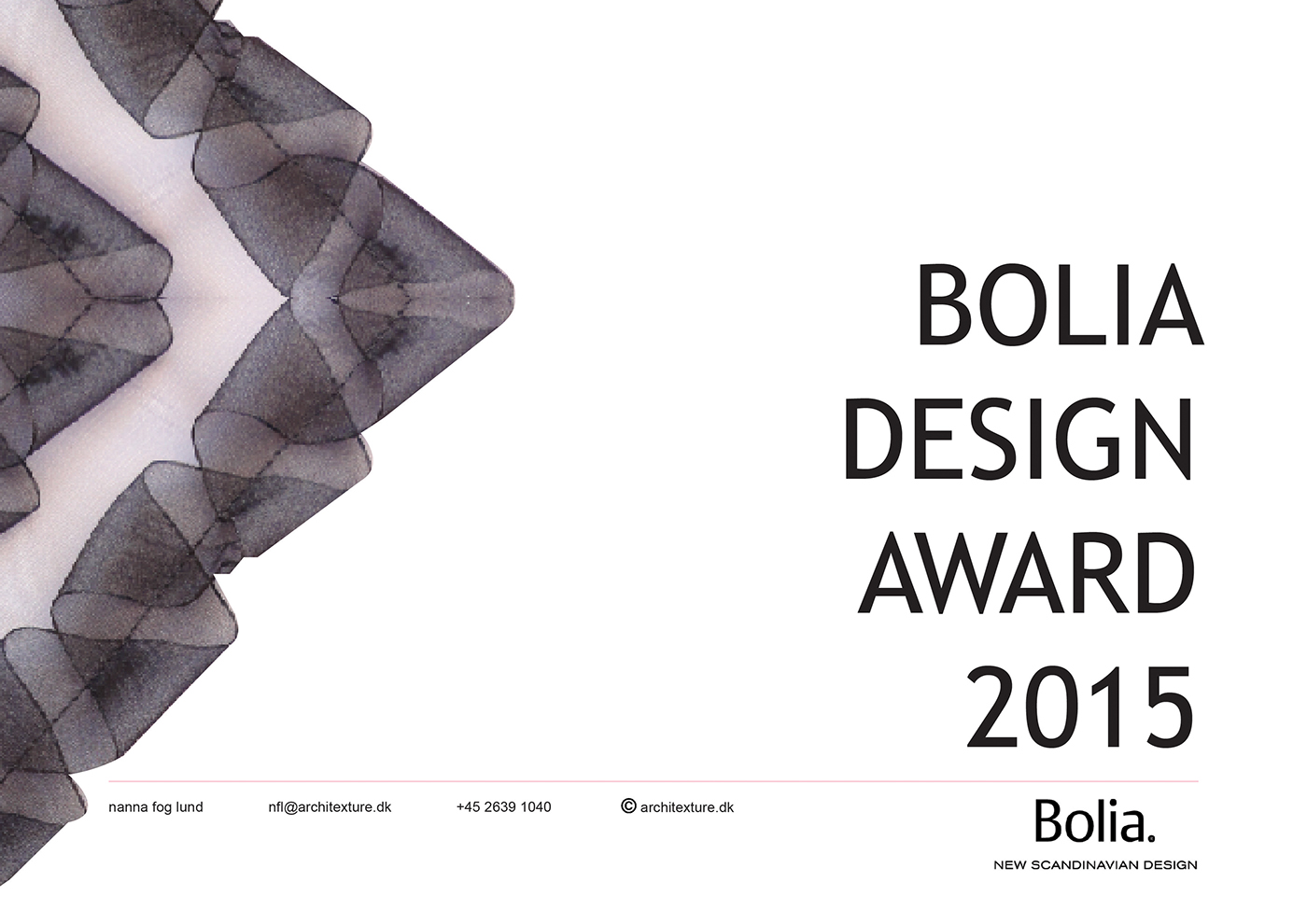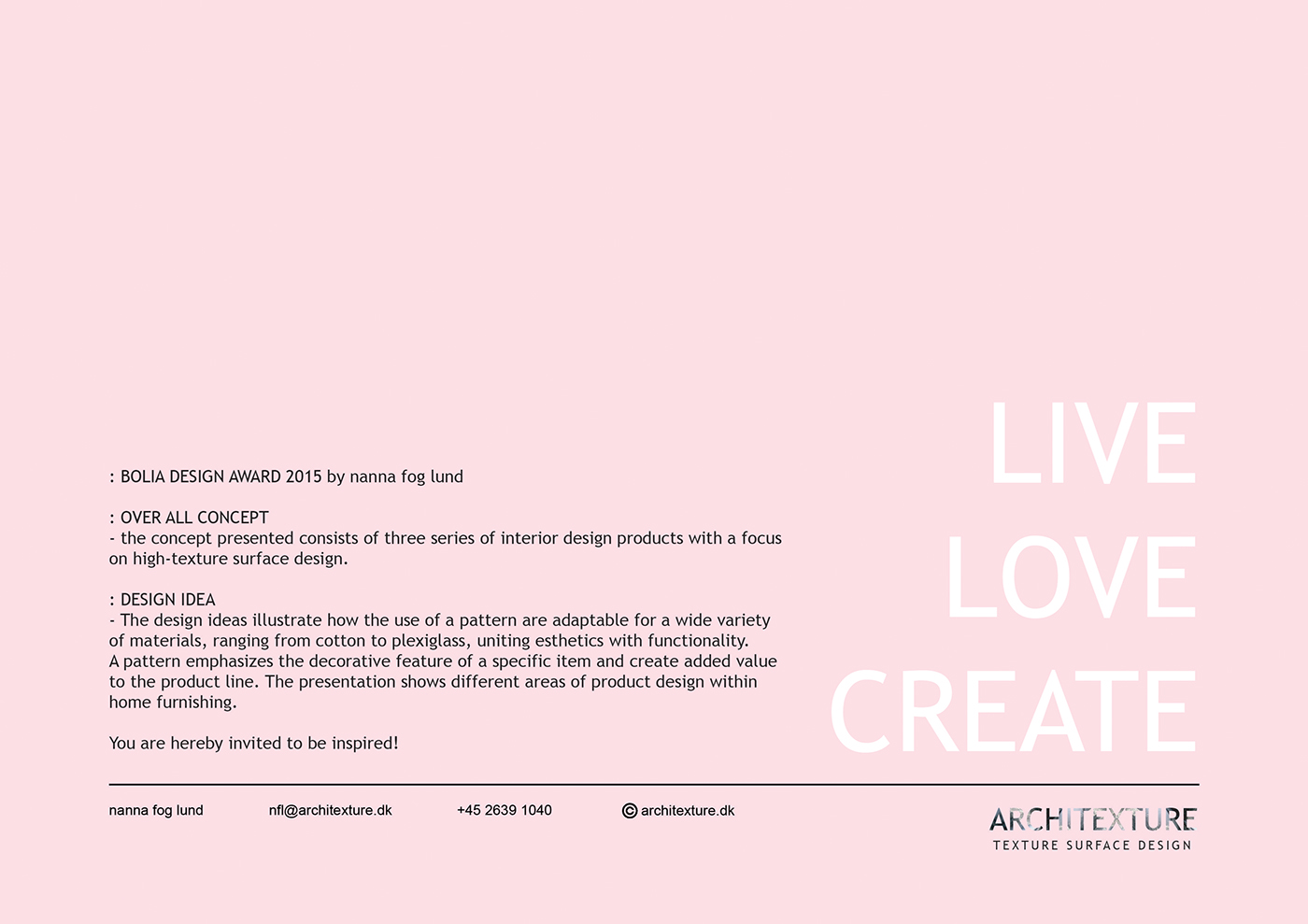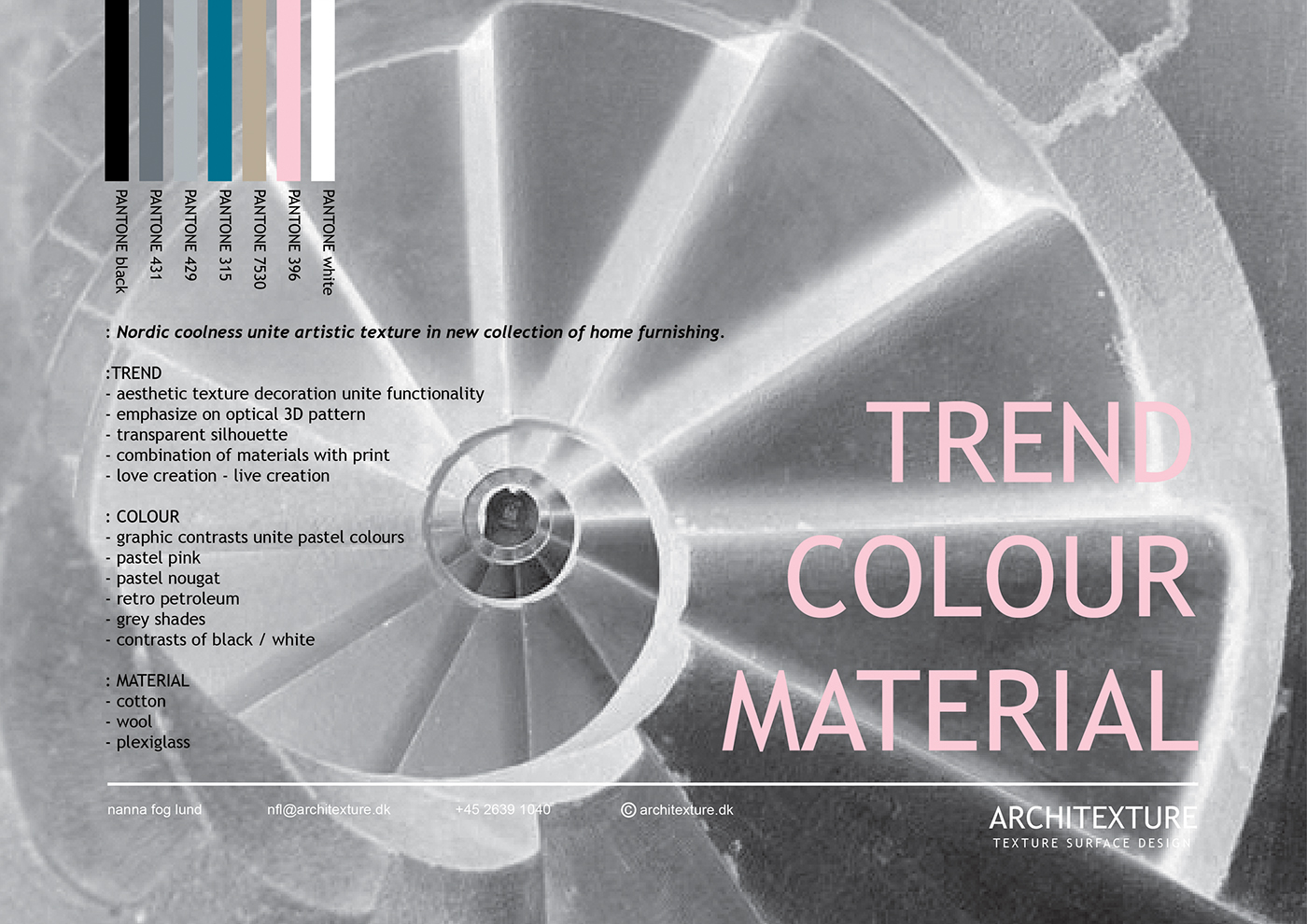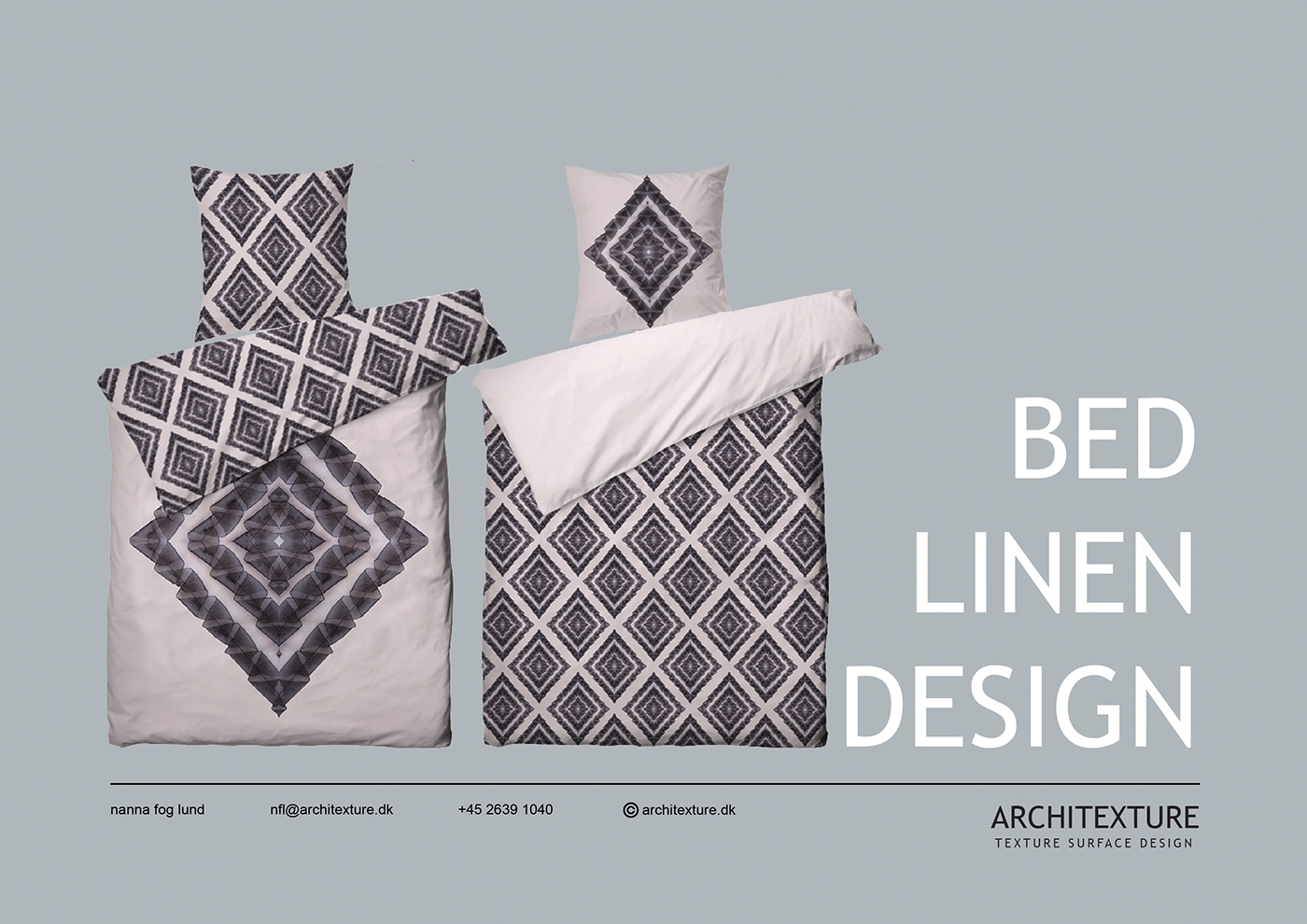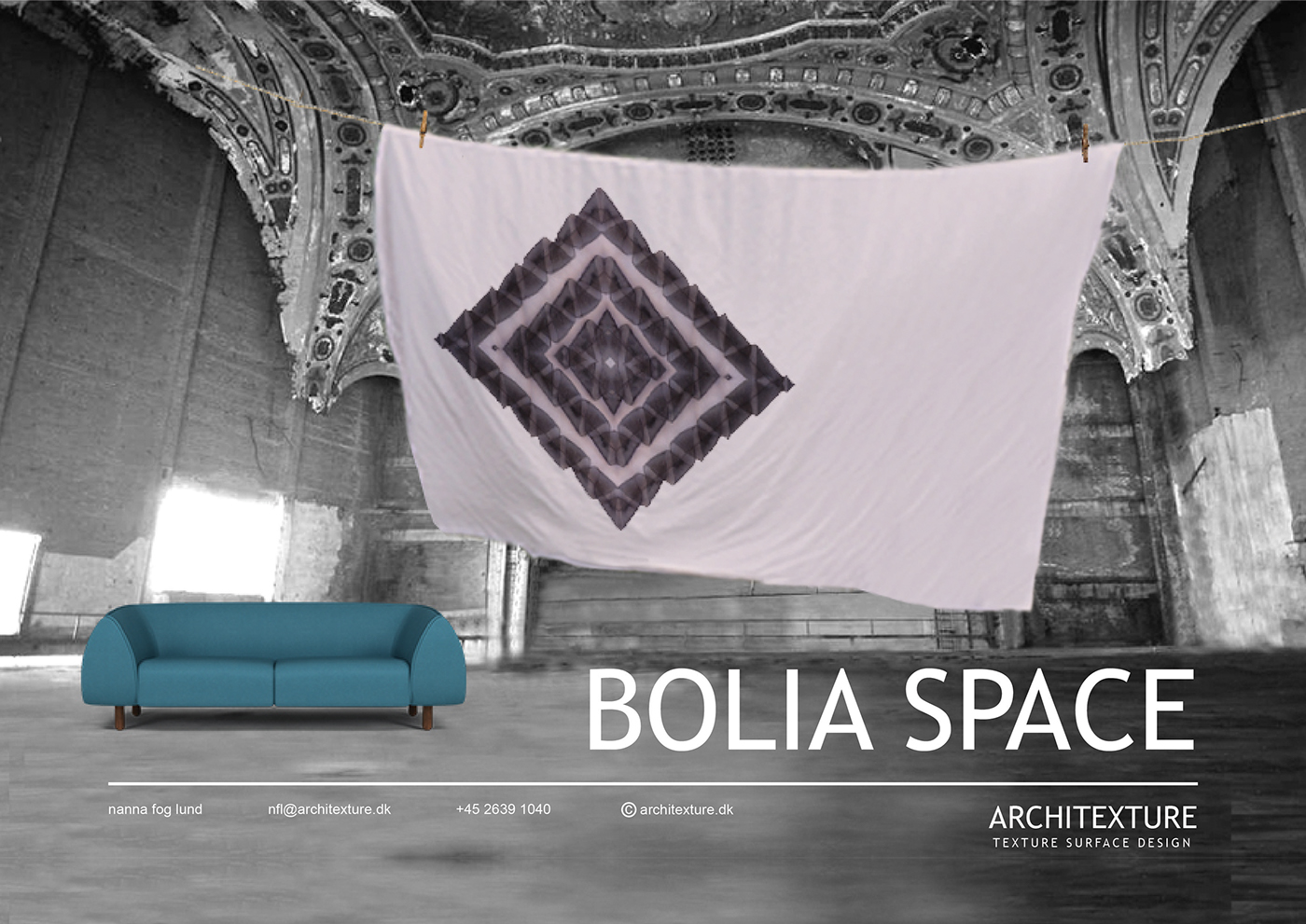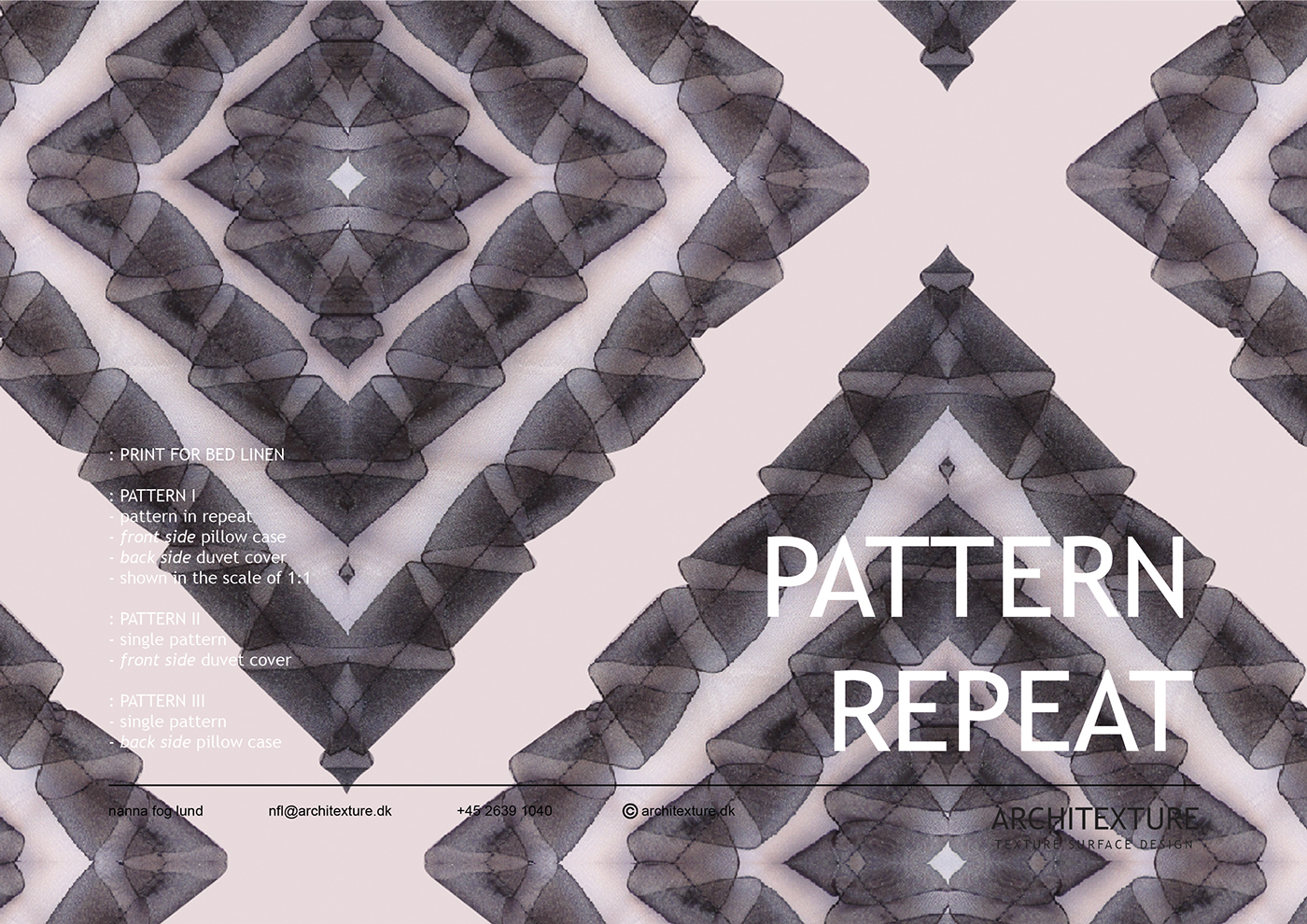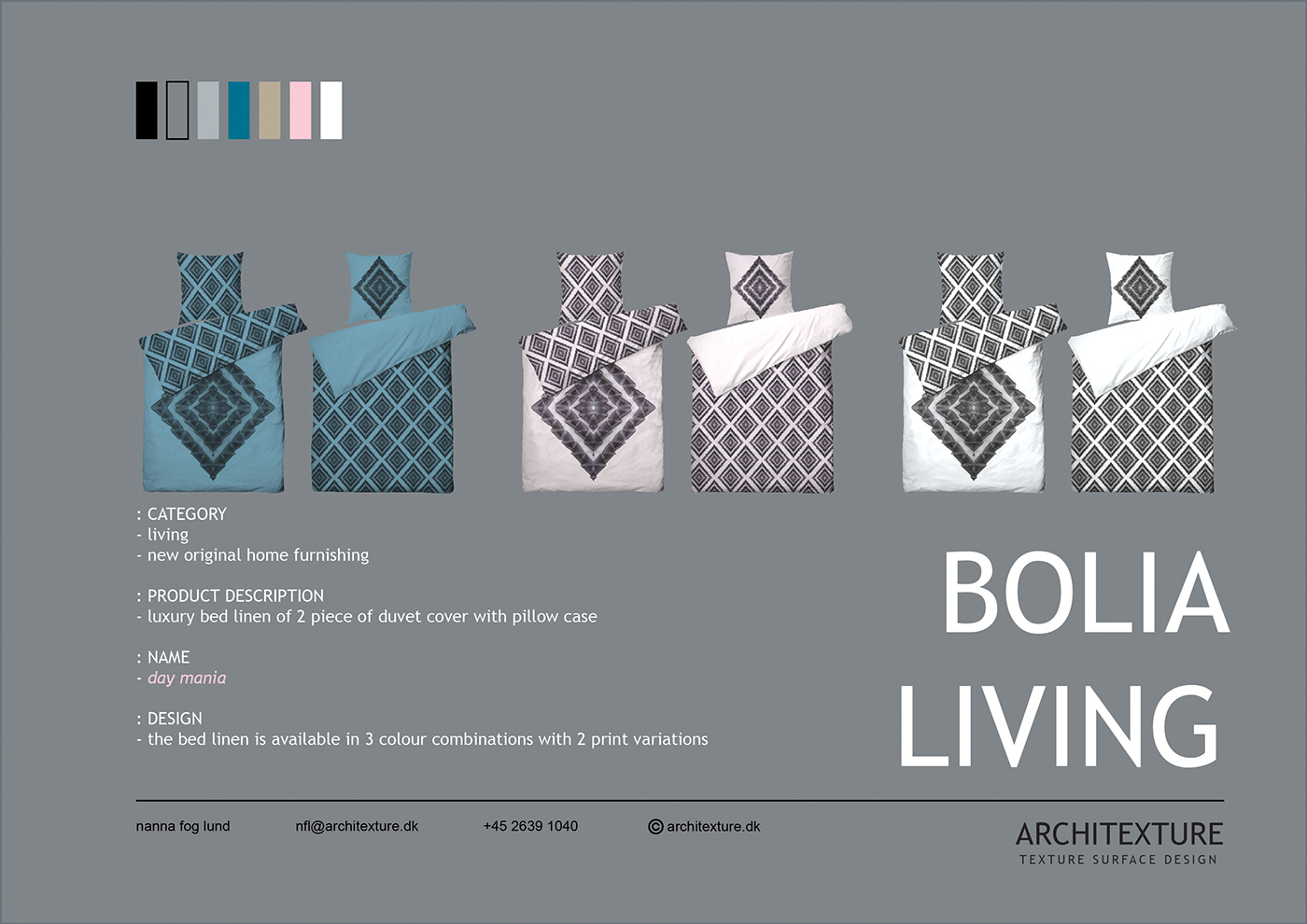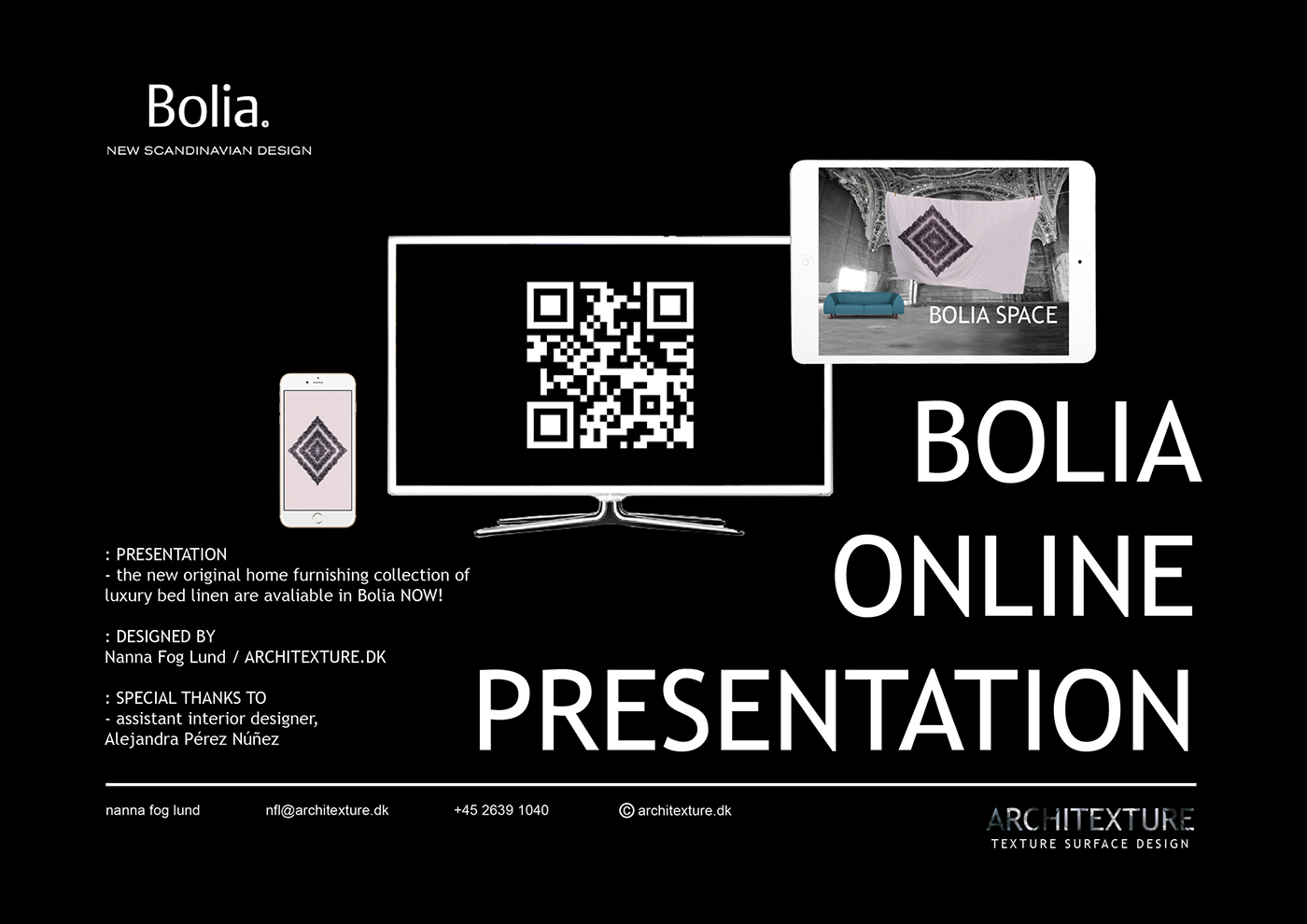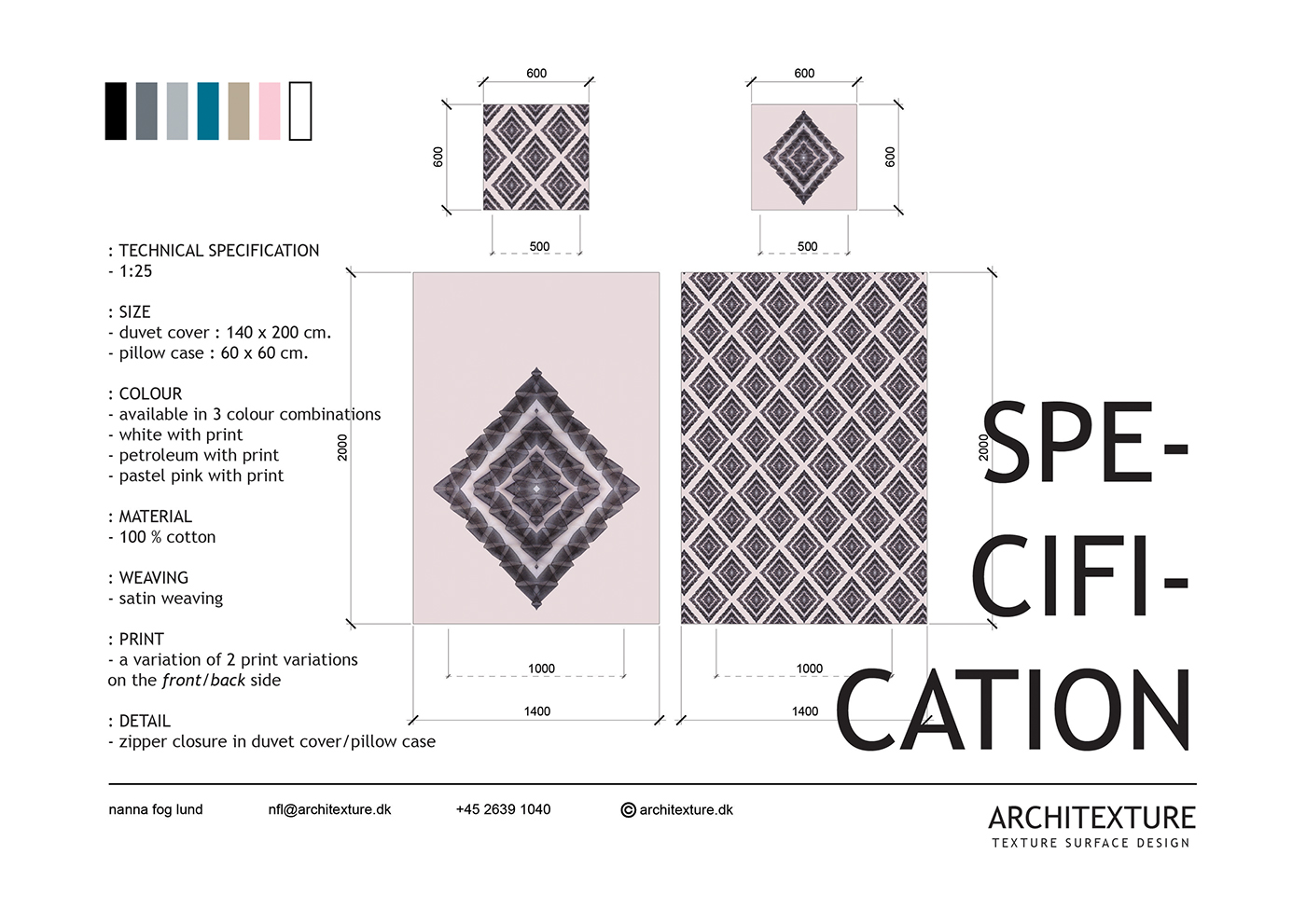 bed linen design / TEXTURE SURFACE DESIGN
DAY MANIA

Client: Bolia design award
Artistry: Idea, concept, design development, pattern creation, product design, layout
Website: bolia.com
Concept and design development of bed linen for the Bolia design competition of new Scandinavian design.
The overall concept consists of a line of interior design products for home furnishing, with a focus on texture print design.
The product consists of a luxury bed linen set of a duvet cover with a pillow case where the pattern emphasizes the decorative feature of the bed linen and creates added value to the product line.The design illustrates how the use of a texture pattern design unifies aesthetics with functionality.
Special thanks to design assistant Alejandra Pérez Núñez.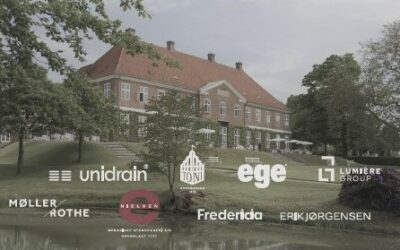 TOUR-DE-DENMARKHospitality GroupHindsgavl Slot | 14th-15th Nov. 2022 ARCHITEXTURE is invited to participate in the exclusive Vip-Tour de Denmark in great company with the most beautiful interior design brands in Denmark – the Hospitality Group. It consists of Lumiere...