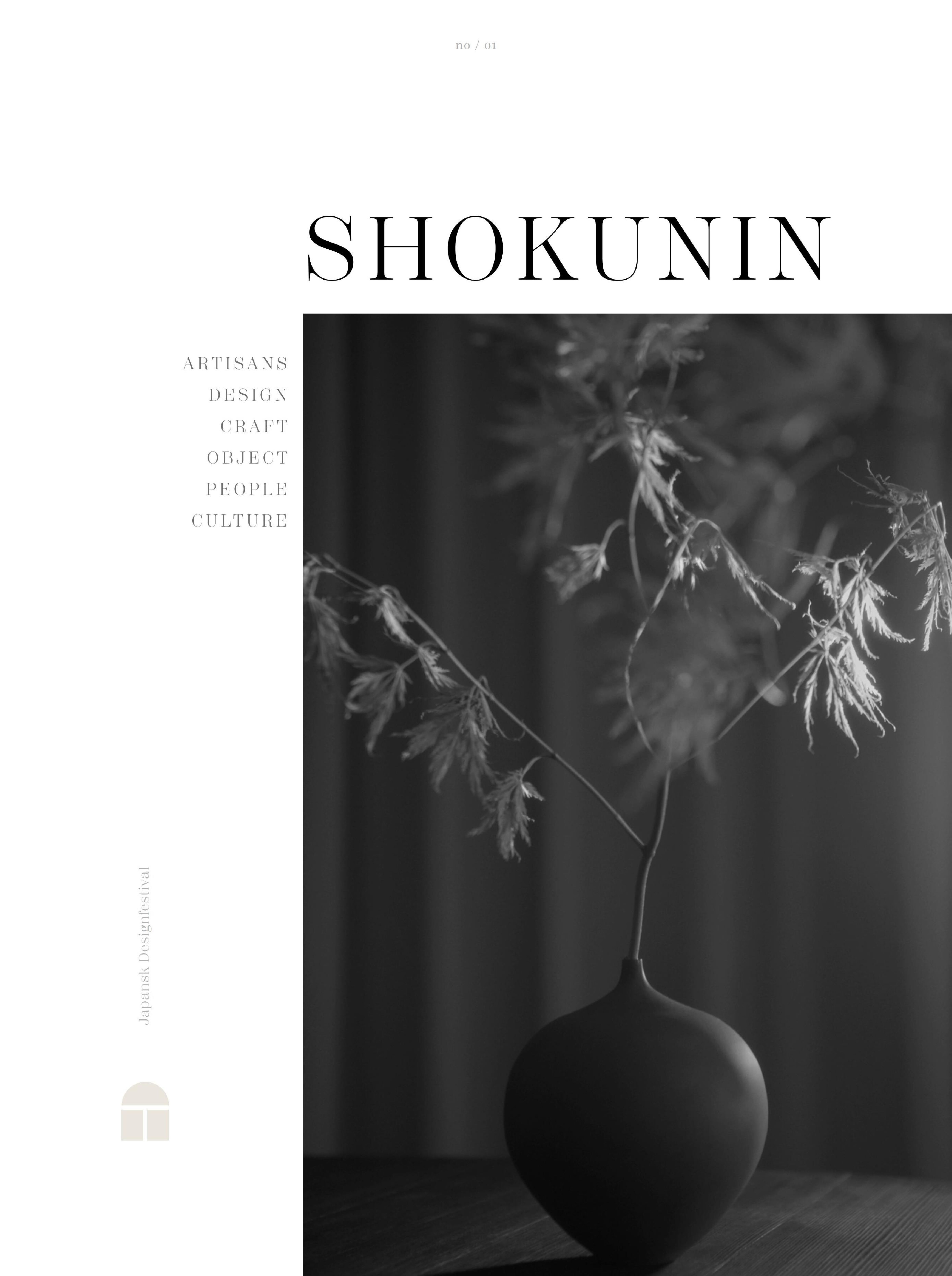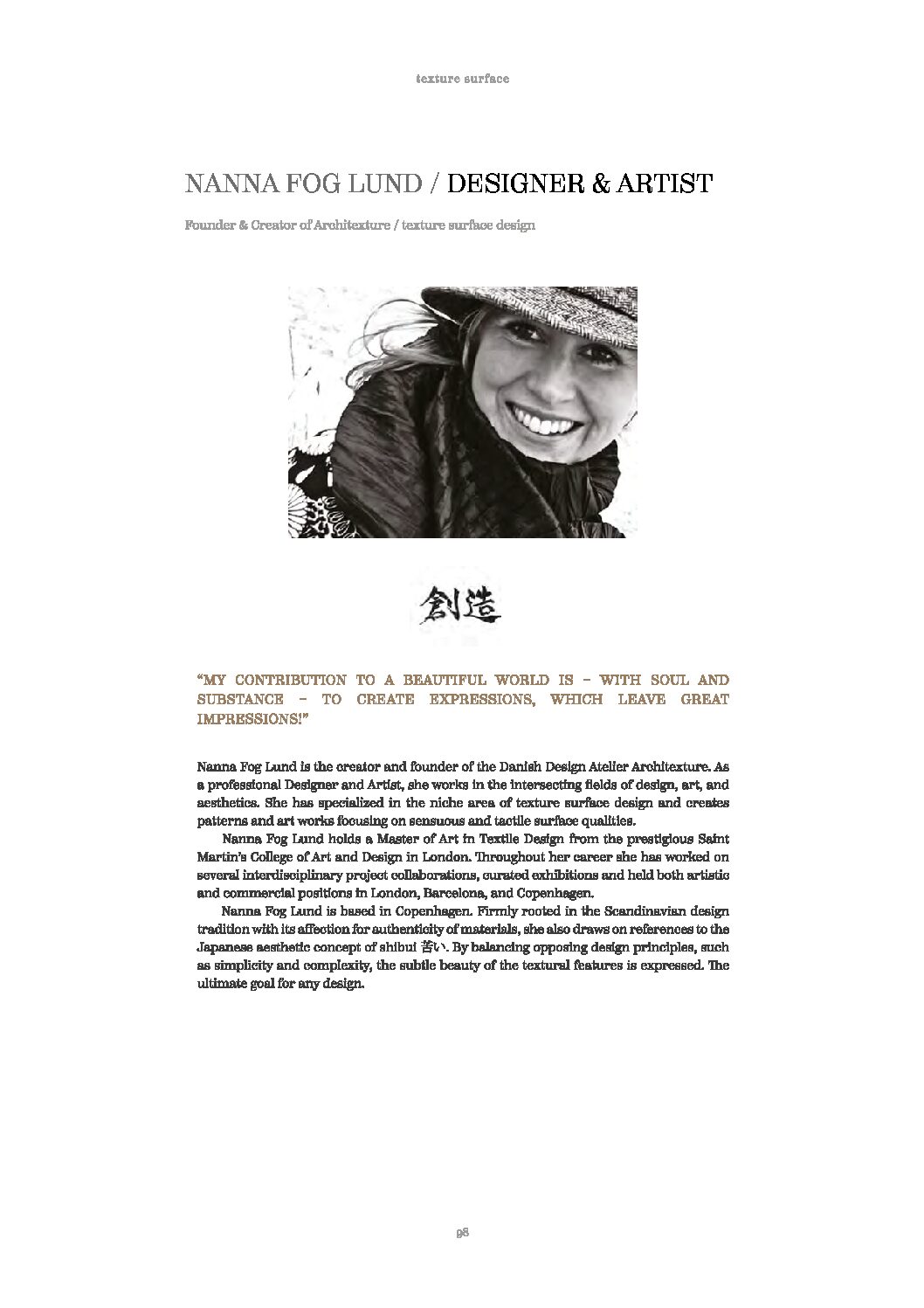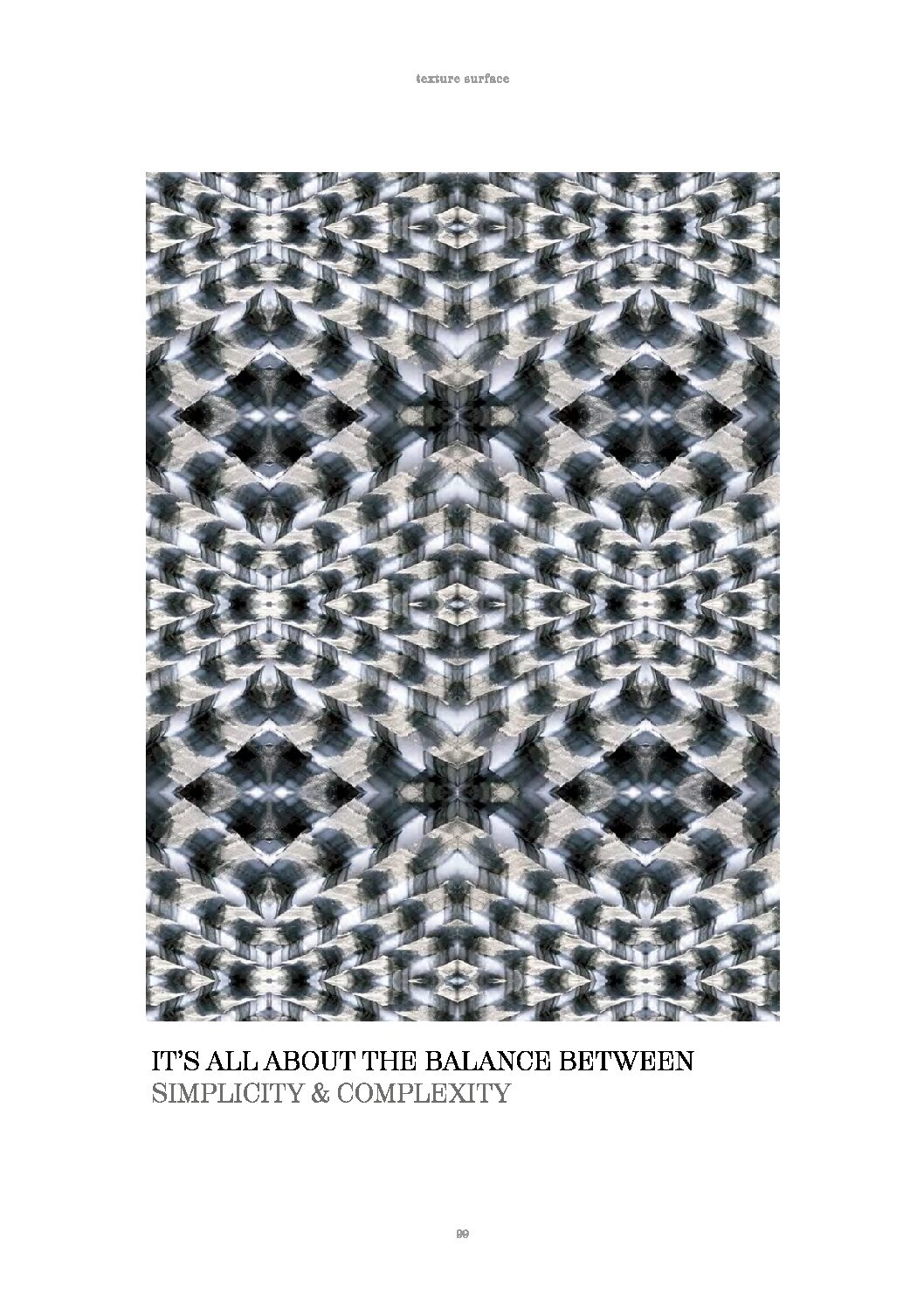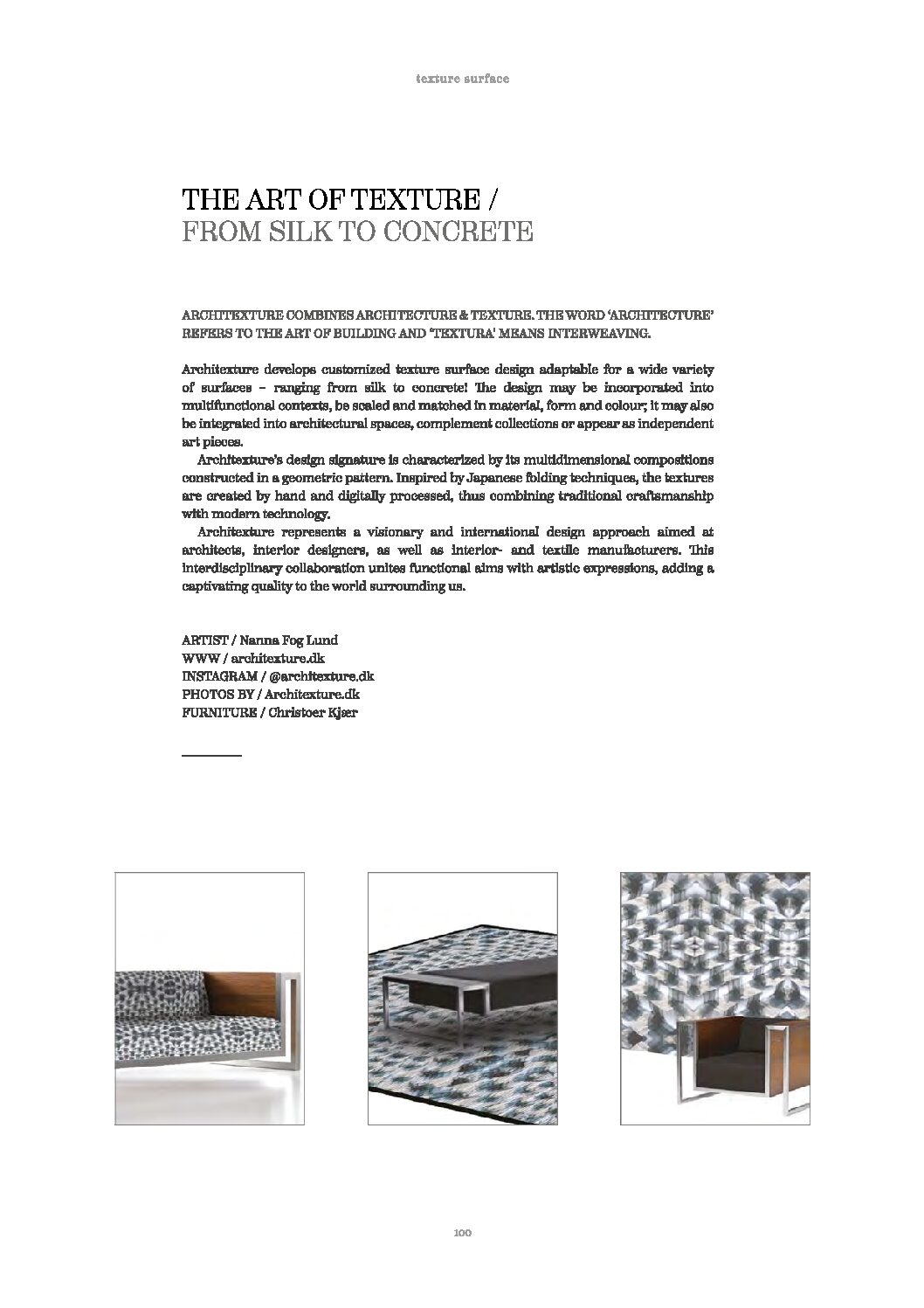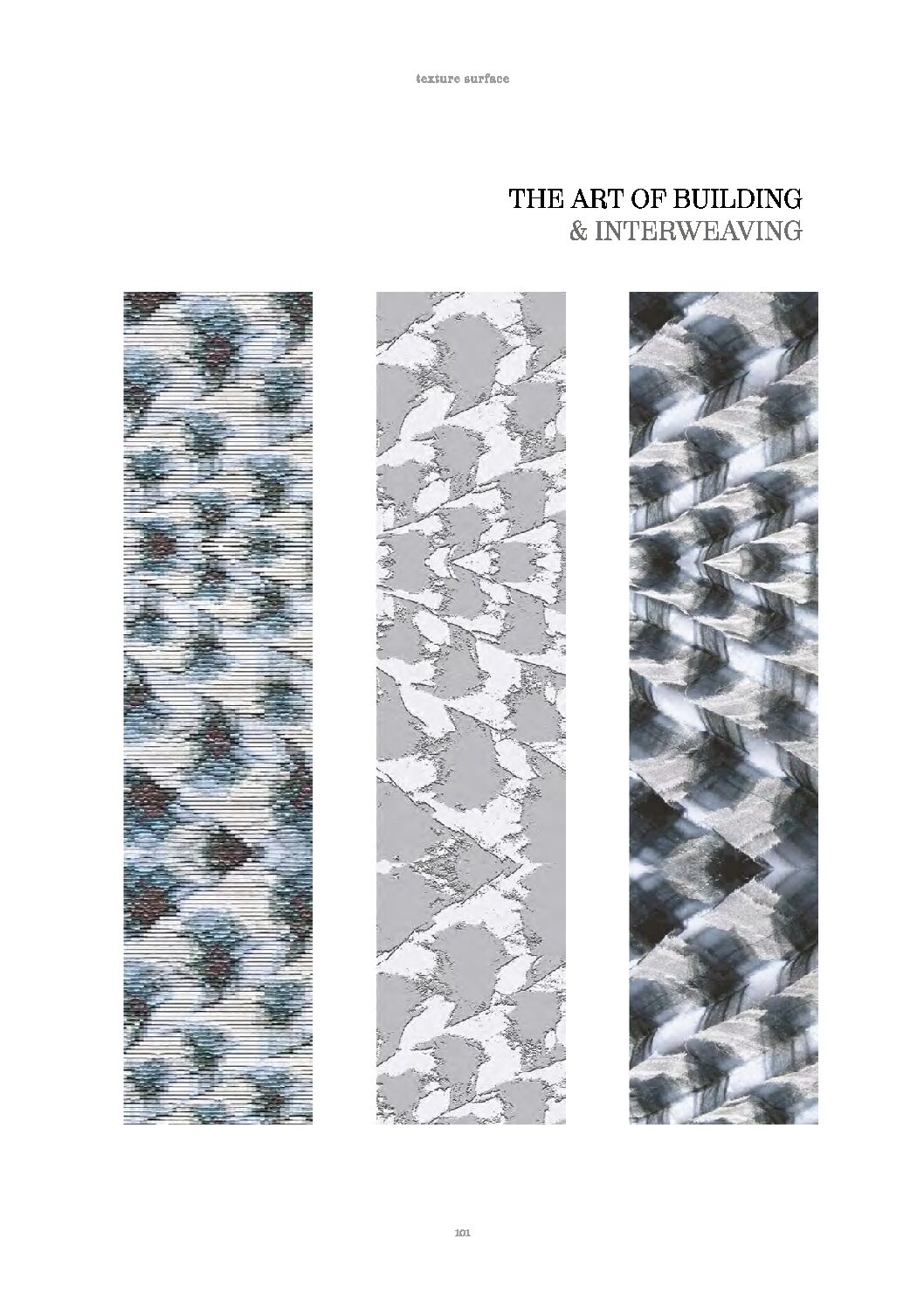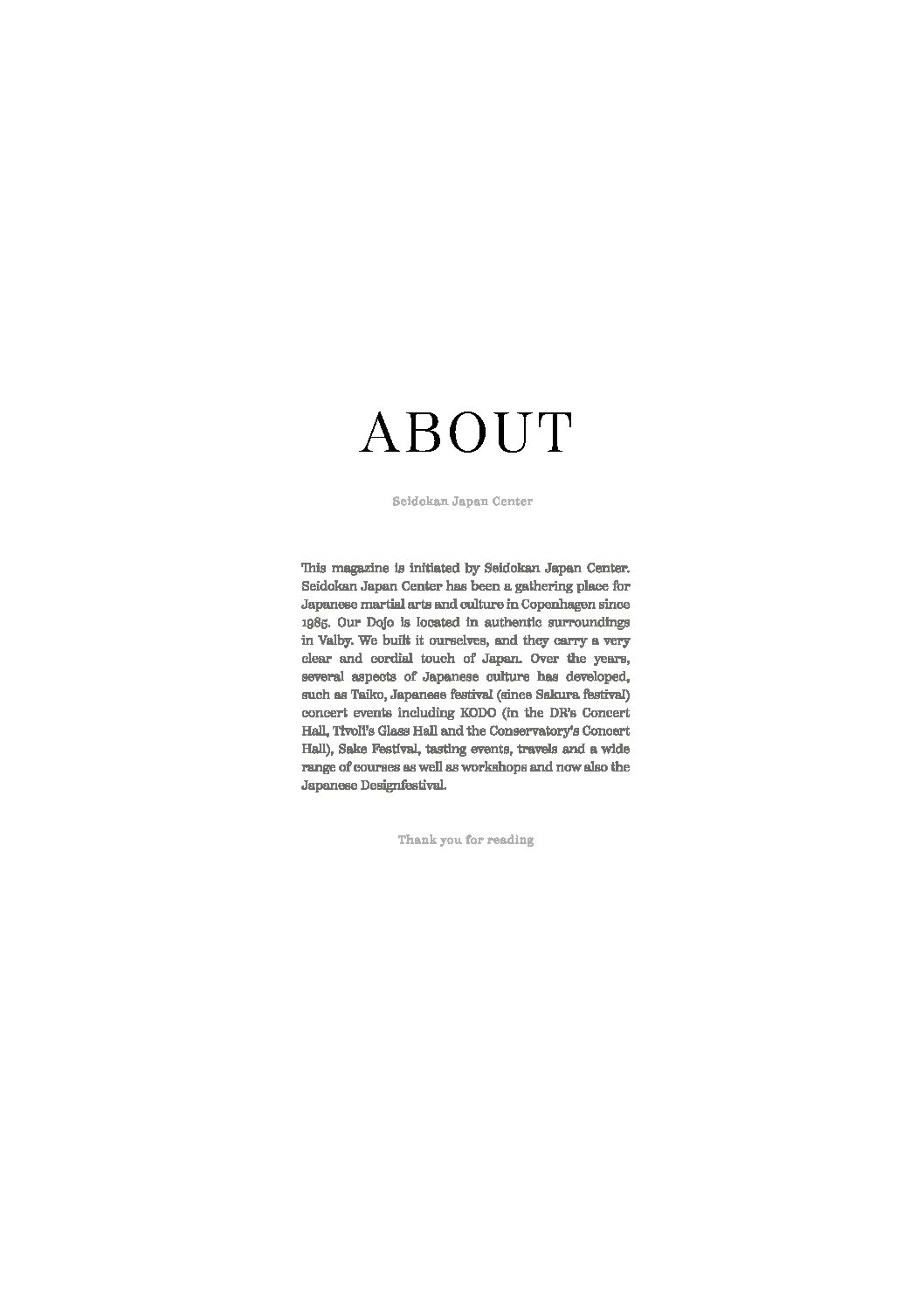 Limited edition magazine / TEXTURE SURFACE DESIGN
SHOKUNIN
Title: Shokunin
Client: Japansk Designfestival
Artistry: Concept development, artwork creation, interior design
Website: japanskdesignfestival.com/magasin
Shokunin means 'to create'. It is a soulful high-end magazine designed for the Japanese Design Festival in Copenhagen by curator Zenia Ekdal. The limited edition magazine celebrates the aesthetic connection between Japanese Craftsmanship and Danish Design traditions – and the passionate people behind them.
The design atelier Architexture, and its founder Nanna Fog Lund is featured, showing creations of texture surface design for textile- and interior design.
Inspired by traditional Japanese origami folding techniques, the textures are created by hand and digitally processed, thus combining traditional craftsmanship with modern technology. This unifying of functional aims and artistic expressions adds a captivating quality to the surroundings.
Special thanks to Zenia Ekdal.
"Such a great pleasure to have your work in the Shokunin magazine, Nanna Fog Lund. Thank you so much for your participation and great commitment at the Japanese Design Festival. You truly transformed Seidokan's authentic taeko dojo into a sincerely beautiful installation."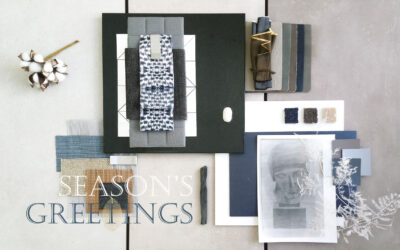 INSPIRATIONAL WINTHER MOODBOARDSeason's Greetings.Copenhagen | Dec. 2022. ARCHITEXTURE.DK would like to thank all business partners, customers, colleagues, networks, and friends for the truly meaningful collaborations throughout the year. The Danish Design Atelier...