Architecturel texture design / TEXTURE SURFACE DESIGN
DRAPERY

Client: Architectural concept design
Artistery: Concept development, pattern design, layout
The concept illustrates how this graphic pattern in repeat is used for a textile drapery like an outside curtain on the building of Aichinger House in Kronstorf in Austria made by Hertl Architekten.
The texture surface design add a decorative feature to this innovative house.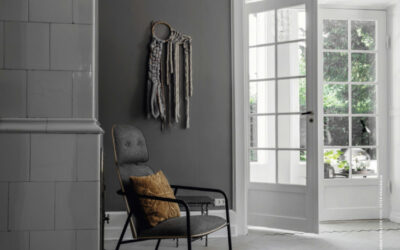 INTERIOR DESIGN ARTICLEMad & Bolig MagazineApril, 2021 The high-end art piece by ARCHITEXTURE is featured in the article 'Internationalt Format' by the Danish interior- and lifestyle magazine Mad & Bolig, no. 4, from Aller Media. The site-specific design, in...