Architecturel texture design / TEXTURE SURFACE DESIGN
DRAPERY

Client: Architectural concept design
Artistery: Concept development, pattern design, layout
The concept illustrates how this graphic pattern in repeat is used for a textile drapery like an outside curtain on the building of Aichinger House in Kronstorf in Austria made by Hertl Architekten.
The texture surface design add a decorative feature to this innovative house.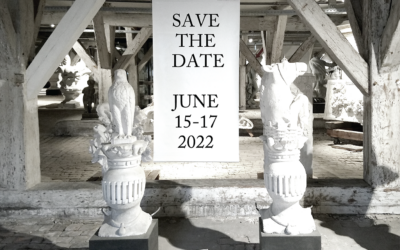 3 DAYS OF DESIGNLapidarium of Kings.15-17 June, 2022. ARCHITEXTURE Design Atelier is honored once again to participate in DDcated Design Hub during 3daysofdesign, Denmark's annual design festival in the heart of Copenhagen. The curated exhibition takes place in one of...